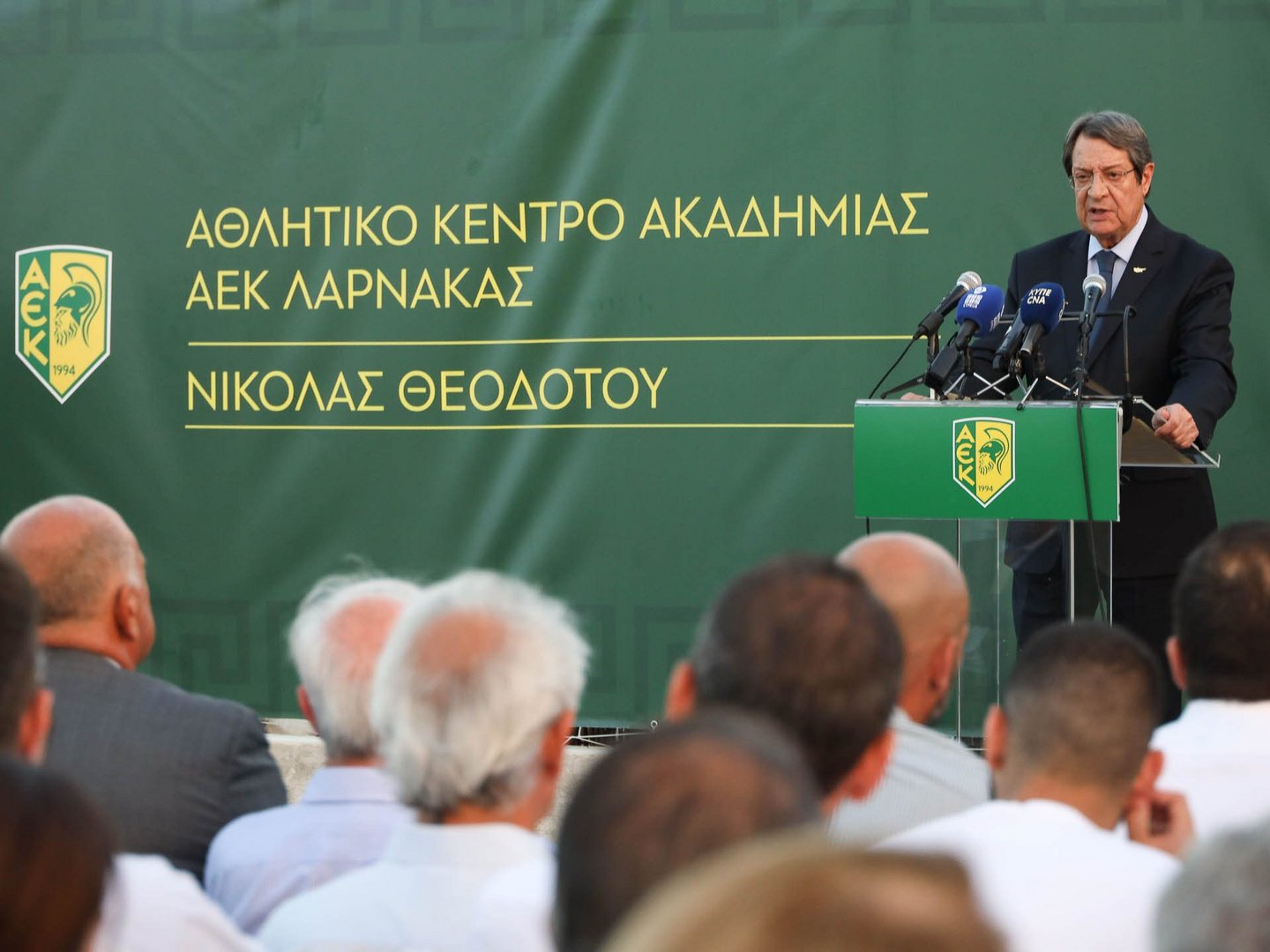 The government stands by all sports clubs without exception, President Nicos Anastasiades said at the inauguration ceremony of the Aek Larnaca academy sports centre on Wednesday evening.
In his greeting, the president congratulated the management of the football club for naming the sports centre Nicolas Theodotou in memory of the player of Aek's academy player, who died at the age of 14 in 2020.
Anastasiades referred to the "ethics, kindness, consistency, patience and perseverance of young Nicolas", son of football defender Giorgos Theodotou, saying these characteristics allowed him to "courageously fight any battle".
A memorial column with the photo of Nicolas Theodotou and a commemorative plague was unveiled during the ceremony.
Concerning the sports centre, as well as Aek arena, the president said they are "comparable to the stadiums of top European clubs" and are fully compatible with international operational standards and safety rules required by Uefa, while they promote sports tourism.
The centre, he added, will "reinforce the upward trend that Aek, one of the most remarkable teams playing in our league, has been making in recent years".
Aek Larnaca is participating for the first time this year in the qualifying phase of Uefa champions league.
Praising the "equally successful course" of national basketball and volleyball teams, Anastasiades said the state stands by Aek, and all other sports clubs.
According to the president, Aek received funding from both the Cyprus Sports Organisation and the Deputy Ministry of Tourism for a total of €590,000 for the centre, while the state contributed €2m for the construction of the team's privately owned stadium.
The ceremony attended among others, Health Minister Michalis Hadjipantela, the Deputy Minister to the president Kyriacos Koushos and Larnaca Mayor Andreas Vyras.