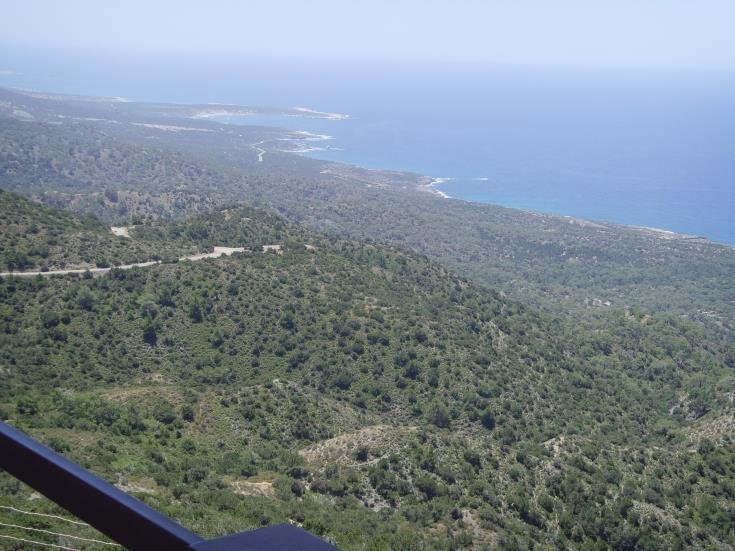 Environmental NGO BirdLife Cyprus has launched an email campaign to protest development projects threatening the Akamas peninsula.
By following this link, participants can co-sign a letter posing a number of questions about the future of Akamas to Agriculture Minister Costas Kadis, who also holds the environment portfolio, and Interior Minister Nicos Nouris.
"When will all the illegalities be ended? When and how will the damage be restored? Why is the State moving forward with new projects while the illegal ones are still there?" the post asks.
"The state is moving at a rapid pace having submitted plans that will seal Akamas' future for good," a previous post on the NGO's social media page read.
"The development projects that are being proposed on Akamas will increase pressure on the sensitive species and habitats of the area, will undermine sustainable development and completely change the area's character".
The email raises the issue of recreation pavilions and shops within the national park, questioning how these will contribute to better management of the area. And how would shops support local communities, given that they will serve as competition to those within the villages.
Questions are also raised as to why the policy of isolated residences on the Akamas peninsula are being promoted, given the general consensus that islandwide, this same policy has negative ramifications."
"When will the management decrees be issued, thereby giving legal validity to the measures proposed by the management plans for the Natura 2000 areas of Akamas peninsula. How and with what procedures will you achieve holistic and substantial protection and management of Akamas peninsula as a single area," the email adds.
And it concluded with a call to ministers to revise the Akamas local plan and the sustainable development plan for Akamas national forest park, withdrawing proposals which promote infrastructure outside the development limits of local communities and which endanger the area's biodiversity and destroy its unique landscape.