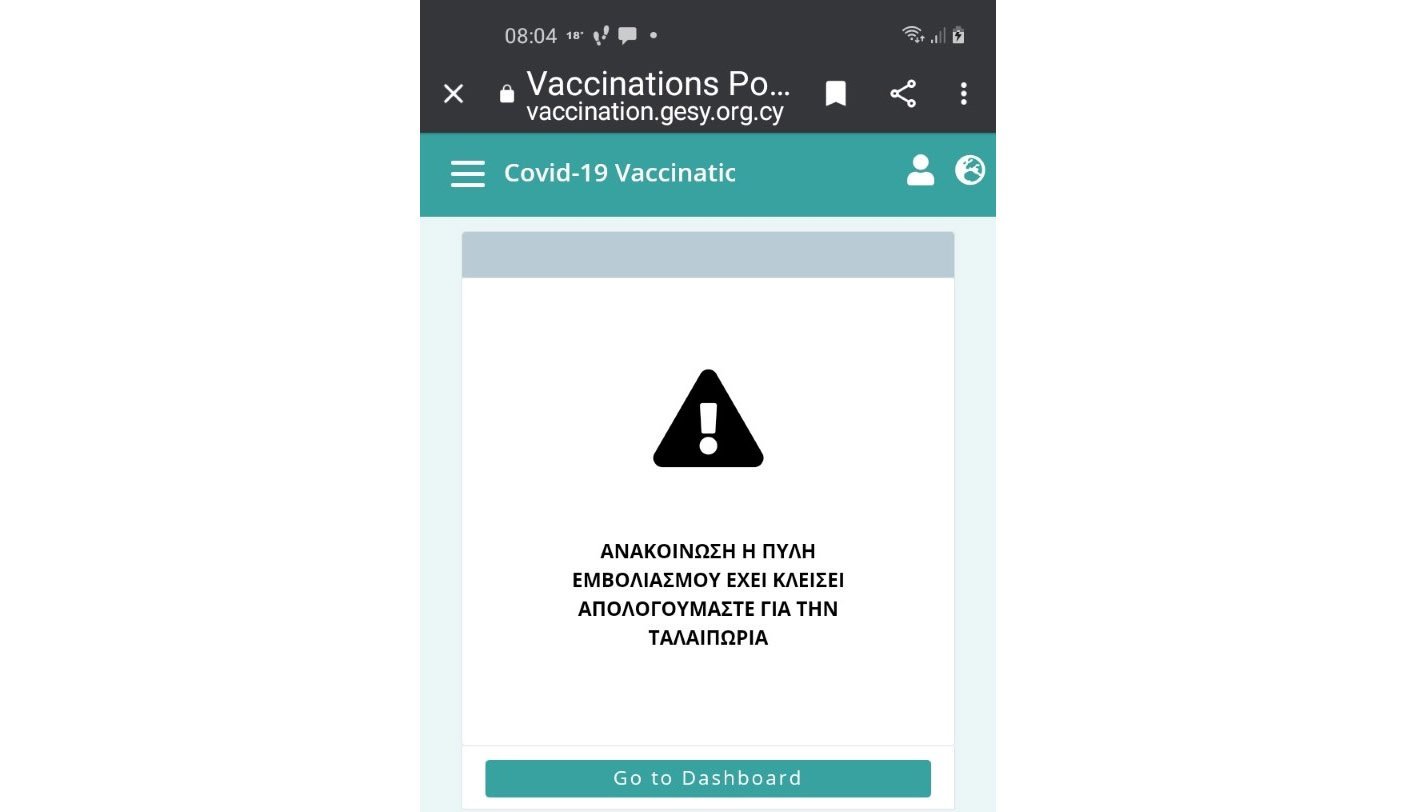 The vaccination portal, opened for 61 to 63 year olds on Thursday morning, again crashed just minutes after it opened on Thursday.
"Attempted again today to book on line for 61 to 63 year but yet again its crashed for this age group. Really annoying and frustrating as this happened last week," one user said.
It is the second time in a week the portal has crashed, not allowing people to book a slot. It is the same age group that had a problem last time.
Just over 9,707 slots were open for AstraZeneca and Pfizer injections.
The deputy ministry of innovation is expected to make a statement later in the day.
Deputy minister Kyriacos Kokkinos said on Tuesday that the portal had been upgraded and could handle 30,000 to 35,000 users at the same time.