Great films but little local content as annual festival returns says Preston Wilder
Cyprus Film Days (CFD) is back, and the best way to approach it is voraciously. Get a €30 festival pass, valid for all screenings, and go every night – two or three films a night – taking the good (they're mostly good) with the bad. It's just a pity that the fest has slimmed down, no longer showing oldies for the truly hardcore among us; I recall the year (2013, I believe) when, in addition to new stuff, they also screened a parallel slate of disreputable B-movies including a cheesy Indonesian action flick from 1981. Oh well.
Alas, most people have lives and are disinclined to spend a whole week at the cinema, even with a new team (artistic directors Argyro Nicolaou and Marios Lizides) curating the programme. Here, then, is a review of those films I've seen, as a kind of consumer guide:
First off, a word about the CFD Children and Youth Festival, four films for younger viewers showing next weekend, April 22-23. This is clearly a fine idea – anything aimed at weaning tykes off Marvel and Disney deserves kudos – but it flounders slightly on the truth that films with kids (i.e. kid protagonists) aren't necessarily films for kids.
Thus, for instance, The Quiet Girl (**), an Oscar-nominated, Gaelic-language Irish drama where the titular girl's shy introversion more or less extends to the whole movie. A worthy idea, then again if your kids have the patience for a genteel (and rather bland) affair where very little happens – it's all placid lulls and burgeoning emotions – they're clearly being wasted on this film, and should start watching Bergman instead. Kids will probably prefer Comedy Queen (**), about a Swedish 13-year-old who tries to become a stand-up comic as part of the grieving process after losing her mum. The result is lively – at least till the simplistic feelgood ending, a reminder that it is indeed a kids' movie.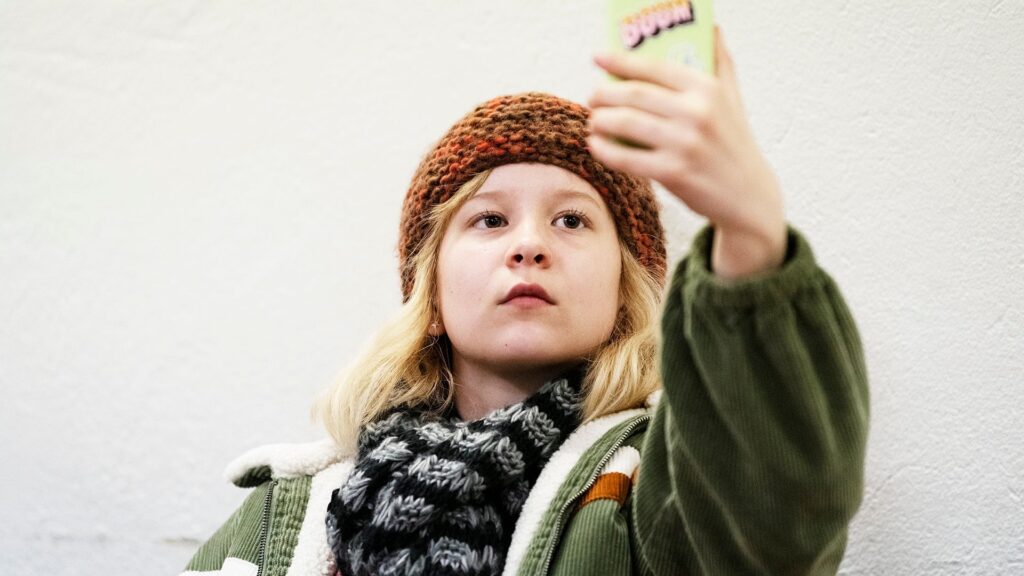 Haven't seen the other two in the Children and Youth section, and I've only seen one out of eight in Glocal Images – unsurprisingly, since this is the competition section (with a €6,000 prize), tending to premieres and lesser-known titles. I have, however, seen six out of seven in Viewfinder, comprised of big festival films – the sole exception being The Eight Mountains which is high on my list, based on the rave reviews out of last year's Cannes.
Viewfinder actually includes (at least) two of 2022's top films, acclaimed by just about everyone. Aftersun (****) may even be a tad overrated, but it's still a must-see. The skimpy tale of a young dad (Paul Mescal, Oscar-nominated) and his little daughter on holiday in Turkey in the 90s becomes a low-key threnody of parallel lives and elusive connections, the parent we never really knew. Dad, initially a manchild, is revealed (to us) as sadder and more damaged – but the girl accepts his faults, or at least is too caught up in surveying the world around her (from horny teens to the texture of the world 'Torremolinos') to engage in melodrama. All she really wants is a dad, which he's able to supply intermittently; only later, as an adult, does she wonder who he was. But by then it's too late.
EO (****) is even better, a late-career highlight for 85-year-old director Jerzy Skolimowski. The press release calls it "a tribute to Robert Bresson" (a reference to Au Hasard Balthazar, the other famous film about a donkey) – but Bresson evoked the distance of an animal's POV by flattening everything down whereas Skolimowski flattens up, crafting a sense of the dreamlike. Find its rhythm, and a new world opens up.
Aleph (*) is the one that doesn't belong here (as if in recognition of that fact, it's showing at 6pm instead of the usual later slots). Its inclusion makes some sense, since director Iva Radivojevic (a Serb, based in New York) grew up partly in Cyprus – and it certainly sounds intriguing, based on Borges but echoing globe-trotting one-offs like The Last City and the work of Michael Glawogger. (The opening section in Buenos Aires, blending city symphony and cryptic narration, also recalls Chris Marker's classic Sans Soleil.) This is hugely ambitious stuff, a kind of metaphysical documentary studded with aphorisms like "The universe is a labyrinth devised by a dreamer"; had it worked, it might've been a masterpiece. But it doesn't, and just seems banal.
No Bears (***) is the one that requires most context – though cinephiles will know of the plight of the great Iranian director Jafar Panahi, sentenced to a form of house arrest in 2010 for protesting against the regime. He was also banned from making films – but has actually made five (starring himself) in the years since, winning awards at Berlin and Cannes. This is the fifth and most despairing, a graceful slow-burner filled for the first time with thoughts of escape and exile – though also Panahi's usual humorous eye for people. Line to quote: "I endured jail and torture to stay true to myself".
Next door to Iran, the Pakistani drama Joyland (***) sounds tailor-made for Western audiences looking for a little thrill of superiority to these 'backward' oppressive countries. A man from a patriarchal family falls in love with a trans woman – but in fact that plot turns out to be a red herring; her LGBT status isn't the point, this gloriously stylish (if oddly structured) drama telling a whole other love story that was always in plain sight. Also a riot of eye-popping colours – and the new CFD team seem to be fans of sparkly colours since they also scheduled Neptune Frost (****), the Fest's strongest wild card. This is a too-little-known, phantasmagorical political musical, set in Rwanda, written by slam poet Saul Williams (he co-directed with Anisia Uzeyman) and filled with a kind of fractured poetic diction that sounds like it comes from another planet: "How's it?" "Shining." "Say what?" "Unanimous goldmine." Sharply political too, a screed against the exploitation of Africa – but too wild and woolly to be woke. An experience.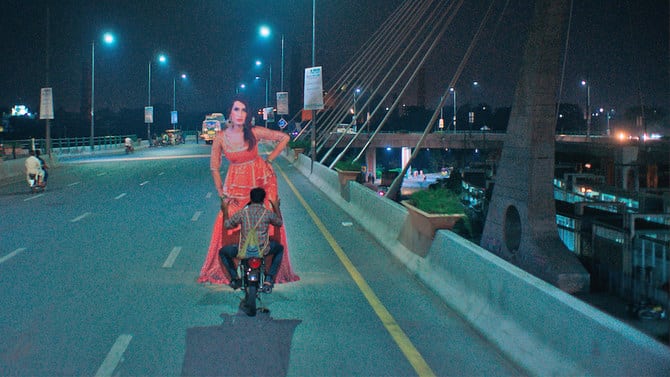 And finally… CFD nights, as already mentioned, feature two or three films, usually blending Viewfinder with Glocal Images. All I've seen from the latter section is Sick of Myself (**), a Norwegian cringe comedy about social-media narcissism – wily provocateur John Waters had it on his Top 10 list – that's mordant and topical, if a bit too grotesque. (It also suffers from the fact that narcissists tend to be very tedious people.) The other well-known title is Mediterranean Fever, a prize winner at Cannes – it was in Un Certain Regard – that was made with some Cypriot funding.
Alas, this is one of those years when films by Cypriot directors are thin on the ground: just one in Glocal Images, IMAN by Corinna Avraamidou and Kyriacos Tofarides, plus Andreas Kyriacou's Au Revoir, Slumdogz! (a riff on Reservoir Dogs) in Special Screenings. How, with so many films being made in the world, can our local industry struggle to move beyond tacky TV shows? That's a question that goes beyond Cyprus Film Days.