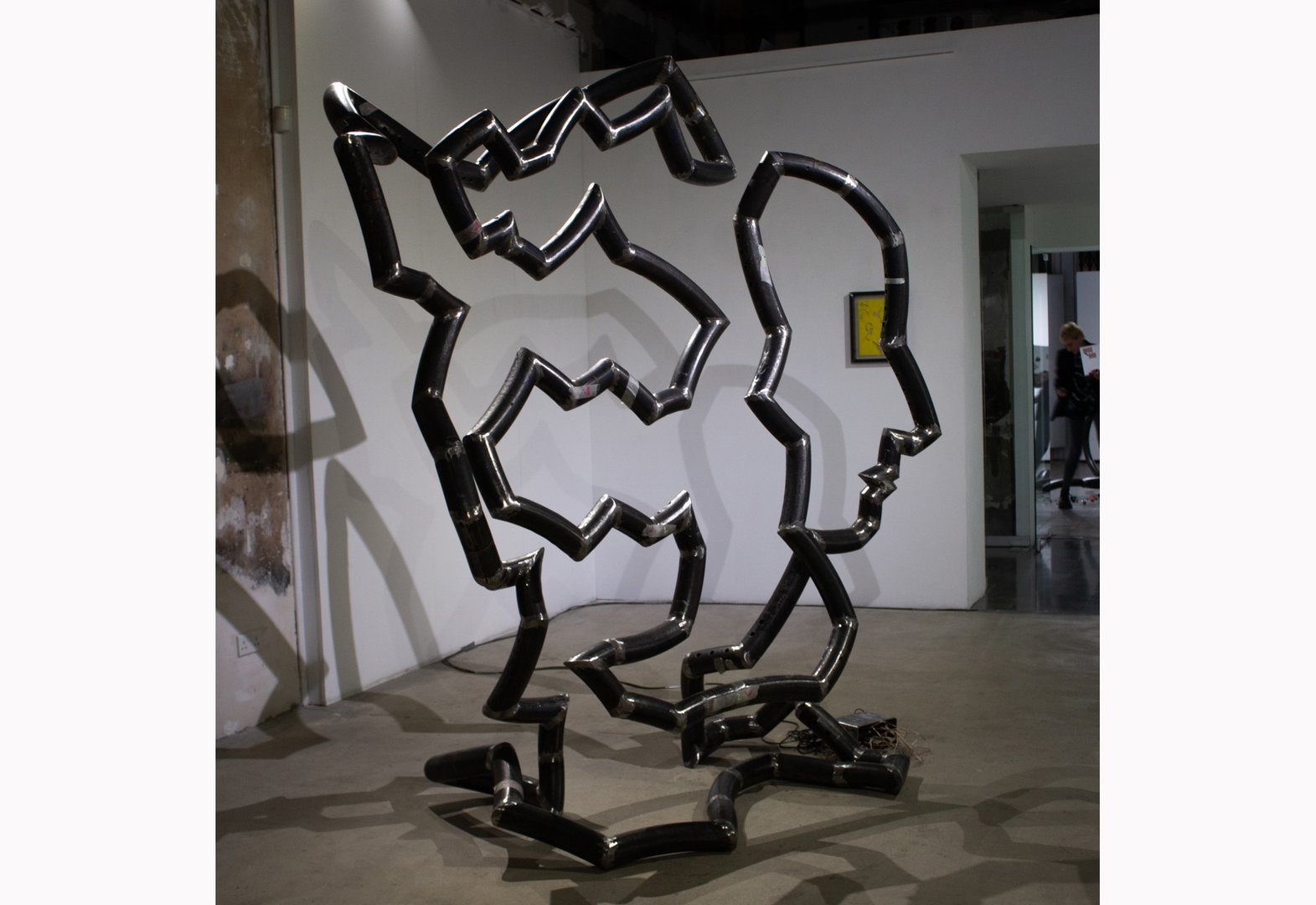 Within the framework of Stella N Christou's solo exhibition Follow the Yellow which is currently on at Garage Art Space, the thirty-channel score of the sound world of the exhibited works will be reactivated and opened to the public via an event on January 14.
The artist will present her works and talk with the audience about her practice. Christou's sound portraits and multi-complex sculptures contain musical compositions that develop and echo through independent sound channels, within the metal organisms and space.
On January 14, the five channels of the sound portraits, five channels of the Ktistis' oratorio of the sculpture HomoFaber in Space, ten channels of the oratorio of Melaina of the sculpture Melaina Melaina and ten channels of the overture activated inside the sculpture Maria Knows Everything about Science will be presented.
The exhibition Follow the Yellow, by the interdisciplinary composer Stella N Christou, is hosted by Lefteris Oikonomou Cultural Foundation in Nicosia, and will run until January 27. The showcase consists of sound portraits, sculptures, paintings-unconventional musical scores as well as written works, which result from extensive research and observation of social groups, as well as Christou's collaborations. Her practice is driven by the counter-narrative and all that it entails.
The written works part of the exhibition are more stream-of-consciousness than complete paragraphs or flowing texts. Negotiating puns in the style of a dictionary, they end as poetry. She negotiates existence, seeking but also offering fleeting answers, often switching between English and Greek and Cypriot dialect in the same sentence.
The title of the exhibition, Follow the Yellow, is taken from The Wizard of Oz (follow the yellow brick road). This road, however, branches off into multiple options. So, the instruction 'follow the yellow brick road', which seems simple, turns out to be rather complex. As she states: "I follow the yellow / The colour of time / The light of being".
Score X
Talk by artist within the Follow the Yellow exhibition. January 14. Garage Art Space, Nicosia. 11am-7pm. Tel: 22-001508