By Evie Andreou
If we are to believe traditional weather forecasters, it will be pouring down this winter as per their predictions based on the first days of August.
Experts, however, say though tradition is respected, this is not a scientific way of forecasting the weather.
Social media and news outlets are abuzz every September with weather predictions for the year ahead with the traditional method of minallayia (monthly changes) that farmers have used in the past to predict the weather.
Though many question this method, which involves observing the weather patterns of the first two weeks of August to tell if and when it will rain the year ahead, it still fascinates many to hear the predictions, and try to confirm if they were accurate.
Observation of the minallayia starts on August 1. The first three days of the month reflect next year's August weather. From August 4 onwards, each day corresponds to a month. August 4 is September, August 5 is October, August 6 is November and so on.
Amateur meteorologist Tasos Ierodiakonou, 41, has been observing the minallyaia for the past four years.
He is using the same method his farmer grandfather and other seniors used to employ to interpret the weather patterns during the first two weeks of August to predict the weather for the year ahead.
"I asked many elderly people what they see, how they interpret it," Ierodiakonou told the Sunday Mail. He said he records humidity levels, temperatures, weather conditions, the wind and clouds, to make a prediction for the year ahead.
Ierodiakonou, who was fascinated by the weather since he was a child, said he also does the same from August 16 onwards with the old calendar (Julian) to compare the findings.
According to Ierodiakonou, there will be much more rain this winter compared with 2020 but not like three years ago that was the second best year of the past century.
He said September 2020 to August 2021 "was unfortunately a dry year", with rainfall reaching only 68 per cent of normal levels. He said he had predicted last year that this would be the case.
According to his assessment, the equivalent period of 2021-2022 will be better and more encouraging and closer to normal levels.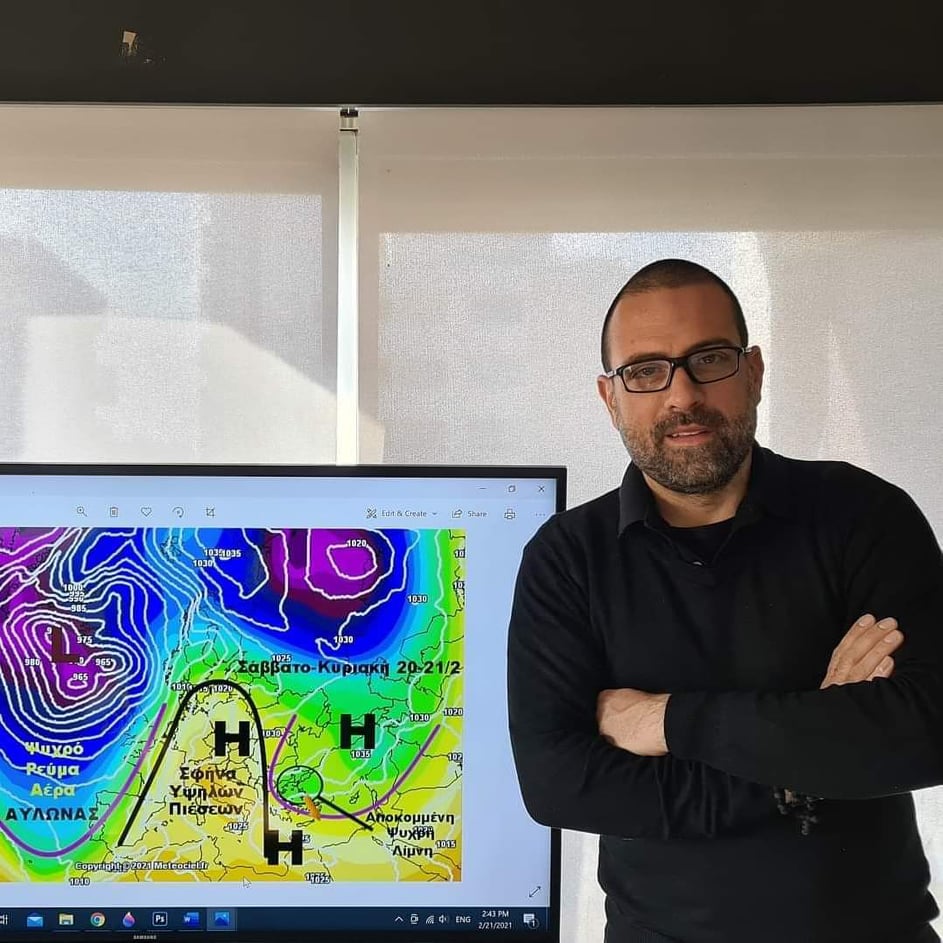 Not much rain is expected in September or October, he said. From mid-November onwards, however, satisfactory rain is expected with intense weather conditions towards the end of the month. The first snow is expected in mid-December, he said.
March is also expected to be rainy, especially in the last 10 days while there might be local storms from mid-May and for the rest of the month. Hail is also possible during this period.
This is his fourth year of releasing his observations based on minallayia. He said he had been successful in his predictions in previous years.
Another minallayia observer, Leonidas Leonidou, who has been doing this for 60 years, told media recently that rain – starting from December and up to next summer – will cause many problems.
Ieordiakonou has many followers on social media but says he has also received criticism from people who do not believe in this method.
"It does not bother me to the extent that I will not do this," he said.
For director of the department of meteorology, Cleanthis Nicolaides, this method, though respected as part of the tradition, has no scientific basis.
"Minallayia, or merominia as they are called in Greece, is a traditional way of assessing future weather conditions," Nicolaides told the Sunday Mail. He said farmers in the past were using this method because they needed to assess the weather ahead and schedule their activities like sowing seeds and planting.
He said, however, that there is nothing correlating the atmosphere of some days in August with that of winter. Meteorology, as a science, he said, uses the laws of physics, thermodynamics, and computer simulation models to be able to forecast weather.
"Merominia do not have this objective correlation, modern meteorology does not accept this," he said.
Counterarguing the predictions on rain or snow in winter, Nicolaides says it is natural that these patterns are expected in winter months.
"For instance, we always have snow in January," he said.