An upcoming event in Larnaca will be people as close to the moon as they will ever get
It is a curious wonder, the moon. For centuries it has played a vital role in age-old myths and legends, tales of witches and scientific explorations. It holds a mystic, cosmic power that is shining down on the island this autumn.
This November Once in a Blue Moon and Wonderdots will bring the Museum of the Moon to Cyprus for the first time, lighting up Larnaca as a parallel event of Larnaca Biennale 2023.
The Museum of the Moon is a touring artwork by UK artist Luke Jerram and following a series of global displays, it will land next in Cyprus. From Monday to next Sunday, a large-scale installation will be set up, bringing the moon closer than ever before.
Measuring seven metres in diameter and featuring 120dpi detailed NASA imagery of the lunar surface, each centimetre of the internally lit sculpture represents 5km of the moon's surface. The installation is also a fusion of lunar imagery, moonlight and surround sound composition created by BAFTA and Ivor Novello award-winning composer Dan Jones.
Since its creation in 2016, the Museum of the Moon has travelled to various corners of the globe, presented in different ways in indoor and outdoor venues. Each time, a new series of lunar-inspired events accompany the installation. Larnaca too will host a specially-curated series of events and performances throughout the week, inviting visitors to form new relationships with the moon whilst also learning about the latest moon science.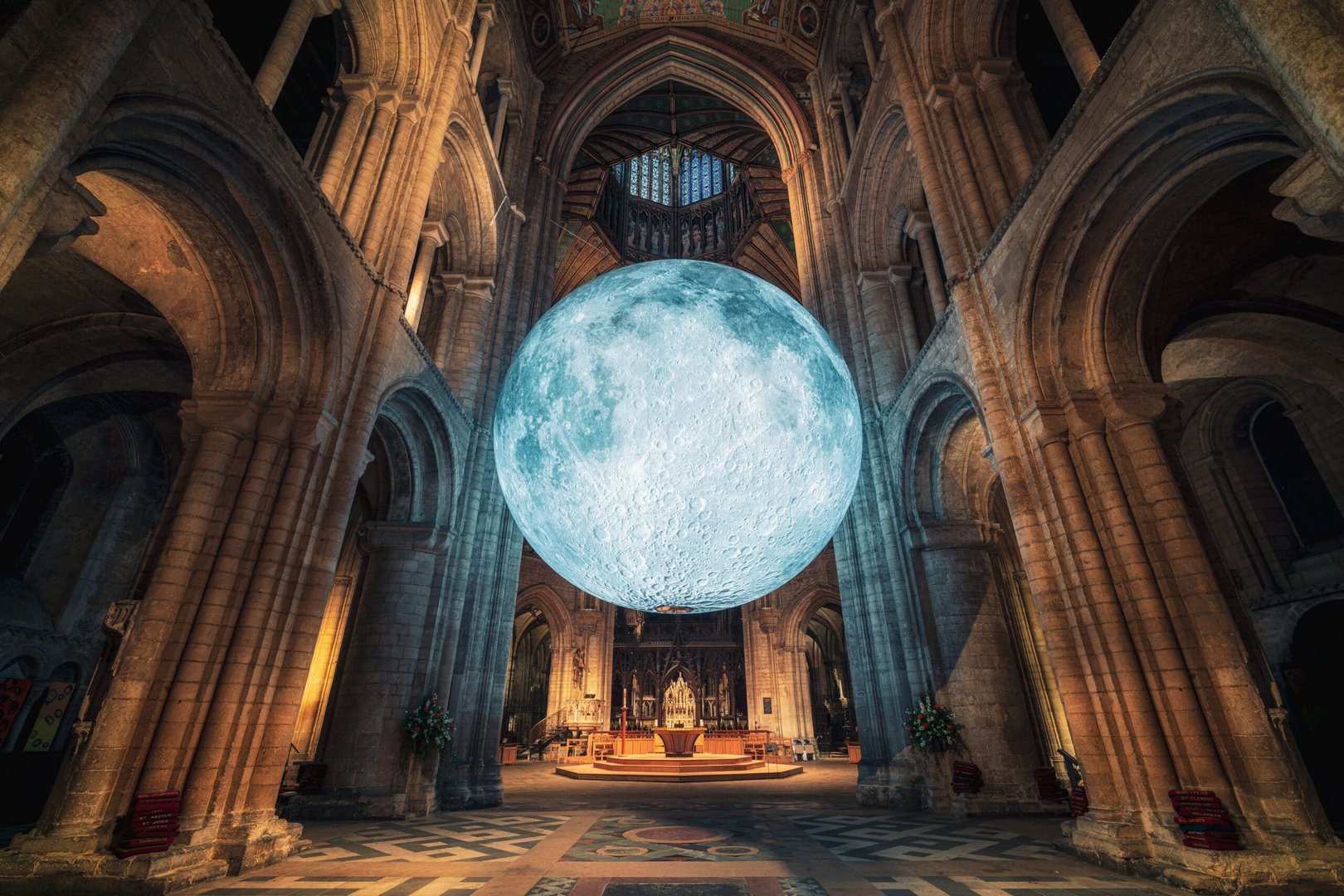 A music performance by Nama Dama will serenade those attending the opening night, while on Thursday a Performing Arts Night will take place under the full moon installation starting with a poetry night at 7pm in Greek. Skini 8 will then present the play Nostalgia at 8pm before a contemporary dance performance unravels at 9.30pm.
A children's programme will take place on Saturday with a 5pm interactive clown theatre performance titled Mr Clown with the Newspaper for preschool and elementary children. At 6pm a storytelling of The Little Prince in the Cypriot dialect will gather booklovers, old and young.
The Museum of the Moon week will conclude with an evening of live music on Sunday. Taking the stage will be the Alexis Sunder Duo at 6pm, followed by The Mannaloop Project and the Nico Bros. Most of the week's events are free and the museum will be open to public to visit all week from 10am to 10pm. The live music night and the performing arts evening have a ticketed entry and parts of the proceeds will be donated to the AmeA Adults Centre Dikaioma Elpidas, a not-for-profit organisation which was established with the primary goal of operating a contemporary Day Centre for People with Disabilities aged over 21.
"Join us for a week full of awe," say organisers, "in a spectacular lunar setting that brings together young dreamers, romantics, astronomers and anyone in between. Be part of the nine million people that have visited the Museum of the Museum so far and leave your mark beyond planet Earth."

Museum of the Moon
Outdoor touring art installation by British artist Luke Jerram. Organized by Once in a Blue Moon and Wonderdots. Part of Larnaca Biennale 2023. November 13-19. Zouhouri Square, Larnaca. Reservations and tickets at www.onceinabluemoon.eu
Courtesy of Cyprus Mail | News